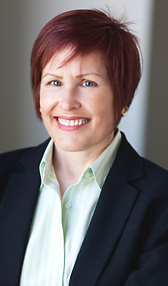 Elizabeth M Nash
Practice Areas
Elizabeth Nash is a corporate and securities law specialist who joined Robertson Stromberg LLP in 1990 to assist with the initial public offering of Cameco Corporation, and the corporate and securities needs of Cameco and Potash Corporation of Saskatchewan (PCS).  She left to work independently in the mid-90s but remained on retainer with Robertson Stromberg, until rejoining the firm in 2013.   Before moving to Saskatchewan, Liz was Corporate Finance Solicitor with the Ontario Securities Commission where she helped rewrite the laws for raising capital in the junior mining and oil & gas industries and became a Special Legal Assistant to the then Director, Ermanno Pascutto, and later Acting Manager, Finance and Administration. After joining Robertson Stromberg she taught the first Securities Law class for four years as a sessional lecturer at the University of Saskatchewan College of Law and was for many years the Saskatchewan editor of the Canadian Forms and Precedents: Banking and Finance (Butterworths) and the Securities volumes of O'Brien's Encyclopedia of Forms.
In addition to Cameco and PCS, Liz worked extensively over the years with many Saskatchewan ag-biotech, high-tech and mining startups and public companies, including Western Ag Innovations, Prairie Plant Systems, Shuttlecraft, Fytokem, Philom Bios, Kipp & Zonen (nee Sci-Tec Instruments), Great Western Minerals Group Ltd., and Great Western Diamonds Corp. (GWD), including the acquisition by GWD of the Rondonia Diamond Project (Brazil) from Santa Elina Mines Corporation.  Her clients over the years have involved her in numerous international transactions and projects in Japan, China, Australia, Mexico, Ecuador, Brazil, Libya, South Africa, India, France, Germany, the U.K., Switzerland, The Netherlands, and elsewhere. As a member of the Investment Committee of Saskatchewan Ag & Food's Agri-Food Equity Fund (AFEF) for its entire duration, she reviewed and assessed dozens of potential investments for AFEF, and as Chair of the Saskatchewan Government Growth Fund Management Corporation, Liz supervised the successful settlement of the multi-million dollar Ceapro lawsuit against SGGF, the Saskatchewan Government and Can-Oat Milling.
Liz holds both Canadian and U.S. citizenship and is multi-lingual.
Education
Liz received her Bachelor of Arts degree in Political Science from the University of Cincinnati in 1976 (Magna Cum Laude, Phi Beta Kappa), her doctorate in law (Juris Doctor) from the University of Toronto in 1980 and a Masters in Business Administration, also from the University of Toronto, in 1982. She was called to the Ontario Bar in 1984 and the Saskatchewan Bar in 1991.
Professional Involvement
Liz is a member of the U.S. Society of Corporate Secretaries and Governance Professionals.
Community Involvement
During her time as President and director of Saskatoon Habitat for Humanity, fourteen houses were built in Saskatoon.  Under her stewardship Saskatoon Habitat for Humanity grew from $70,000 in debt to almost $1M in assets and revenue.  Liz opened the Habitat for Humanity Re-Store which now helps fund additional houses for the working poor in Saskatoon, and then stepped down in the late 1990s.
Contact Information
Direct: (306) 222-8816
Main: (306) 652-7575
Email: Elizabeth M Nash
---
Related News