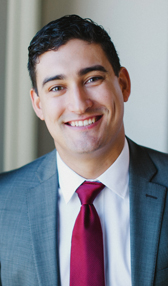 Jared K Brown
Education
Jared received his Juris Doctorate of Law from the University of Saskatchewan (U of S) in 2016. Prior to Law school, Jared completed a Bachelor of Arts Honours from the U of S, majoring in Sociology.
Professional Involvement
Jared is a member of the Indigenous Bar Association.
Community Involvement
Prior to attending Law school, Jared dedicated his time as an advocate on University Student Council as the Indigenous Student representative, President of the Indigenous Students' Council, and worked for students in a number of different capacities. In 2012, Jared was elected President of the University of Saskatchewan Students' Union (USSU), which included being a member of the University of Saskatchewan Board of Governors. During Law school, Jared served as Vice-President of the Aboriginal Law Students' Association, and volunteered at the Community Legal Assistance Services for Saskatoon Inner City Inc (CLASSIC).
Contact Information
Direct: (306) 933-1356
Main: (306) 652-7575
Email: Jared K Brown
---
Related News