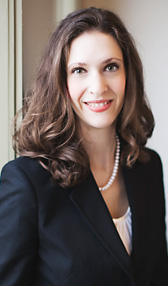 Sara L Knowles
Practice Areas
Sara's law practice focuses on family law and class actions.  Within her family law practice, Sara has negotiated and litigated issues relating to divorce, property division, custody, parenting, child support and spousal support.  In addition to her family law practice, Sara has experience in both plaintiff and defense-side class actions.
Education
Sara has practiced law since 2006.  She earned a Juris Doctorate of Law with Great Distinction from the University of Saskatchewan (U of S).  While at the U of S, she also obtained a Bachelor of Arts degree with Great Distinction and was the recipient of numerous awards including the College of Law William Elliott Entrance Scholarship.  After receiving her law degree, she clerked at the British Columbia Court of Appeal, and was called to the British Columbia bar in 2006.  She was called to the Saskatchewan bar in 2014.
Sara obtained experience in dispute resolution and litigation matters, including complex commercial litigation and class actions, working in Vancouver at a national law firm.
Professional Involvement
Sara is an active member of several Canadian Bar Association subsections and values continuing education as part of her practice. She has co-authored a number of published articles related to class actions.
Community Involvement
Sara is a volunteer with Pro Bono Law Saskatchewan, providing free legal advice to low income individuals in northern and rural Saskatchewan.  Sara also volunteers with the Loran Scholar program which awards scholarships to high school graduates on the basis of character, leadership and service. Sara was a recipient of the Loran Award in 1998.
Contact Information
Direct: (306) 933-1336
Main: (306) 652-7575
Email: Sara L Knowles
---
Related News