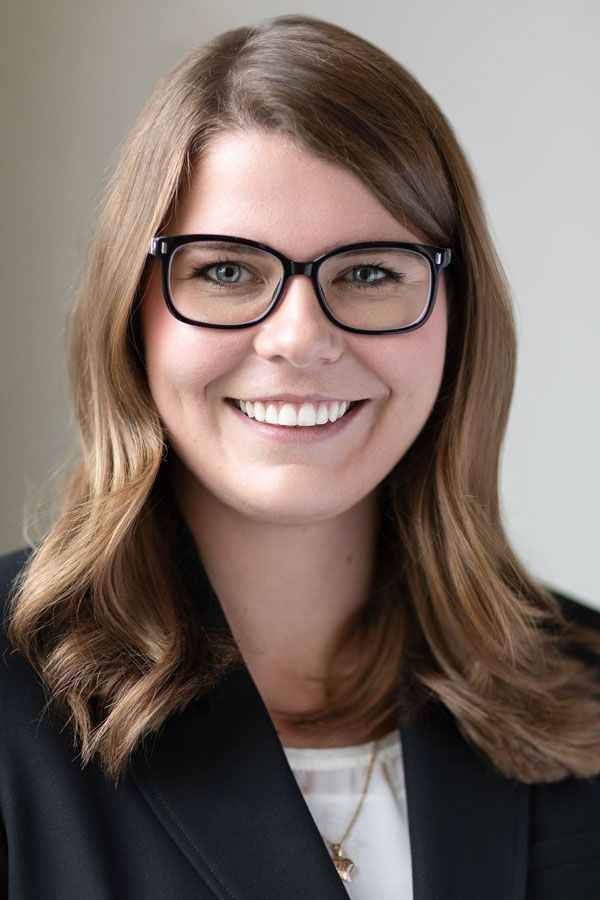 BRETT J MAERZ
Student at Law
Brett convocated with both her Juris Doctor of Law and a Bachelor of Arts with Great Distinction from the University of Saskatchewan in 2019.
During her law school career, Brett was the recipient of numerous awards, including the Bruce Ogilvie Memorial Award and the Marj Benson Leadership Award for her involvement in student politics, athletic activities and her leadership qualities. Brett was the 2018-2019 recipient of the Walter Murray Leadership Award, given by the University of Saskatchewan Students' Union for her exemplary leadership within the university community.  
Brett served on the Law Students' Association throughout all three years of her studies as the first year representative, career representative and president, respectively. She contributed to the law school newspaper, The Caveat Lector, and participated on the ultimate frisbee and basketball intramural teams.
Prior to attending law school, Brett was heavily involved in student organizations, including the Edwards Business Students' Society, the World Mining Competition Organizing Committee and JDCWest.
CONTACT
Direct: (306) 933-1358
Main: (306) 652-7575
Fax: (306) 652-2445
Email: b.maerz@rslaw.com
Please do not send us any confidential information in your email. Your email is not protected by lawyer/client confidentiality, nor is a lawyer/client relationship established by our receipt of this communication. Before we can discuss your matter, we must ensure that we do not have a conflict of interest.