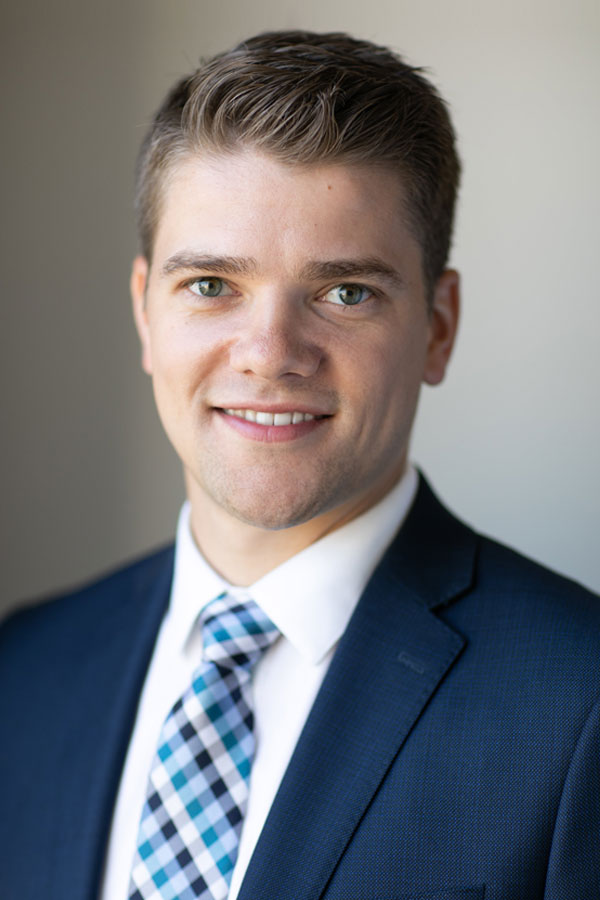 Jon was called to the Bar in 2017 after completing his articles while working as a Law Clerk at the Court of Appeal for Saskatchewan.
Jon earned his Juris Doctor of Law with Great Distinction at the University of Saskatchewan in 2016, adding to his Bachelor of Commerce (Finance), which he received with Great Distinction.
While attending law school, Jon was awarded the Goldenberg Prize in Taxation for the highest academic standing in the Tax I course, the Tom Gauley Prize in Common Law Studies for the highest combined academic average in the Contracts Law and Tort Law courses, and the Silas E. Halyk Prize in Criminal Law for the highest academic standing in the Criminal Law course. Jon also served as an editorial board member for the Saskatchewan Law Review and as a teaching assistant for Legal Research and Writing.
In 2011, he travelled to Thailand to volunteer at a school in Bangkok to help teachers and students develop their English skills. Jon acted as VP Athletics with the Law Students' Association and as VP Promotions for the Corporate Law Club at the University of Saskatchewan.
CONTACT
Direct: (306) 933-1365
Main: (306) 652-7575
Fax: (306) 652-2445
Email: j.ponath@rslaw.com
Please do not send us any confidential information in your email. Your email is not protected by lawyer/client confidentiality, nor is a lawyer/client relationship established by our receipt of this communication. Before we can discuss your matter, we must ensure that we do not have a conflict of interest.
Related News and Articles
No Results Found
The page you requested could not be found. Try refining your search, or use the navigation above to locate the post.