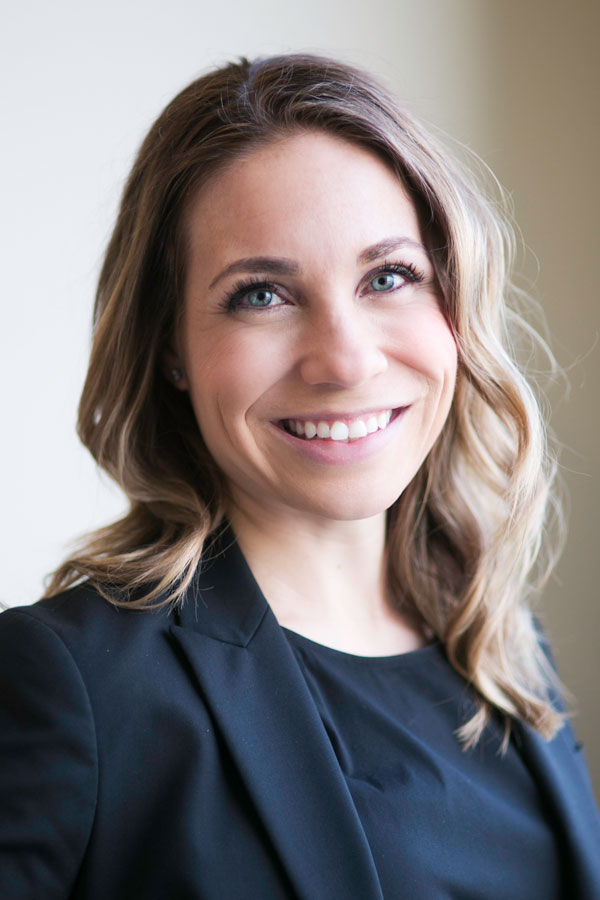 As a partner with Robertson Stromberg, Kirsten has an established family law practice, representing clients on a variety of issues including custody and access, child and spousal support, property division, adoption, and pre-nuptial/co-habitation agreements.  Kirsten has successfully appeared before the Court of Queen's Bench on matters under The International Child Abduction Act, 1996, otherwise known as Hague Convention applications.  Kirsten takes a practical approach to resolving family law matters in a cost-effective and efficient manner to ensure optimal satisfaction for her clients.
Kirsten also practices in the area of residential real-estate and is dedicated to ensuring that her client's purchases, sales, re-finances, and title transfers go smoothly.
Kirsten was called to the Bar in 2010. She studied sociology at the University of Saskatchewan completing her Bachelor of Arts with distinction before pursuing her legal education. Kirsten graduated from the U of S College of Law in 2009.
Kirsten is a member of the Canadian Bar Association, Saskatchewan Trial Lawyers Association, and Saskatoon Bar Association. Kirsten mentors law students through the CBA mentorship program.
In 2018 Kirsten was appointed as a member of the Saskatchewan Legal Aid Commission.
Kirsten has volunteered with the Ministry of Justice and Public Legal Education Association (PLEA) speaking at family law information sessions.
CONTACT
Direct: (306) 933-1351
Main: (306) 652-7575
Fax: (306) 652-2445
Email: k.hnatuk@rslaw.com
Please do not send us any confidential information in your email. Your email is not protected by lawyer/client confidentiality, nor is a lawyer/client relationship established by our receipt of this communication. Before we can discuss your matter, we must ensure that we do not have a conflict of interest.
Related News and Articles
Kirsten Hnatuk offers insight and guidance on the steps to be taken when a potential client's child is taken from their country of habitual residence. This article was published in The Saskatchewan Advocate's December 2017 issue. 
read more