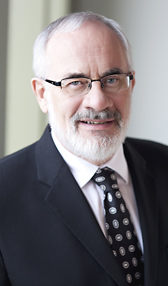 Melvin A Gerspacher, Q.C., FCPA, FCA

Practice Areas
A managing partner in the firm, Melvin is a very experienced corporate and commercial lawyer with particular expertise in taxation. He is extensively involved in tax-planned and other commercial transactions for owner-managed businesses and First Nations. Melvin also undertakes and implements tax-effective financial and estate planning for individuals and represents taxpayers in objections. From 1979 to 1988,  Melvin worked in the tax group of the Saskatoon office of a national accounting firm, where he gained experience in a wide range of tax consulting matters.
Education
Melvin received a Bachelor of Commerce degree with Distinction in 1977 and a Bachelor of Laws degree in 1978, both from the University of Saskatchewan. He was called to the Saskatchewan Bar in 1979 and achieved his Chartered Accountant designation in 1981.
Professional Involvement
Melvin is a Fellow of the Institute of Chartered Professional Accountants of Saskatchewan. He is a past Governor of the Canadian Tax Foundation, is past Chair of the Discipline Committee and a past member of the Professional Conduct Committee of the Institute of Chartered Accountants of Saskatchewan.
Community Involvement
Melvin has volunteered with numerous charitable and non-profit organizations including serving on the boards of the Saskatoon Community Service Village Inc. and the Saskatchewan Catholic Health Corporation.
Big Deals
Melvin was involved in the initial public offering of Potash Corporation of Saskatchewan Inc. and in the organization of Ag Growth Income Fund.
Contact Information
Direct: (306) 933-1324
Main: (306) 652-7575
Email: Melvin A Gerspacher
---
Related News
Related Articles
X
To: Melvin A Gerspacher