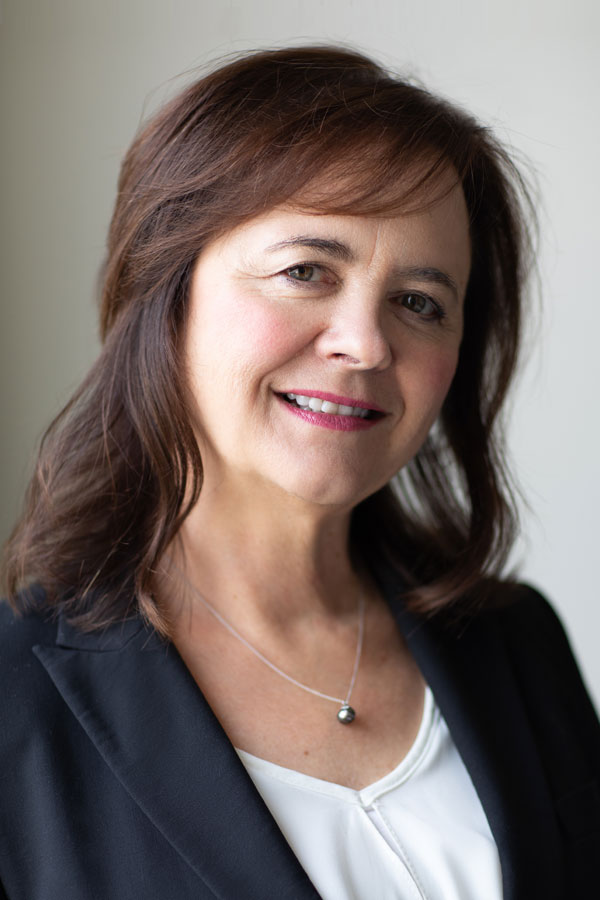 A partner with Robertson Stromberg LLP, Darlene's practise areas include estates and estate planning, corporate and commercial transactions, real estate, employment law, mediation (both family and general) and arbitration.
Darlene's commercial law experience includes the purchase and sale of businesses, commercial finance transactions, shareholder agreements, and general corporate transactions.
She acts as counsel for clients in employment law, including preparing employment contracts, advising on employer and employee rights and responsibilities, human rights proceedings, and workplace harassment matters.
Darlene is trained as a mediator, arbitrator and collaborative lawyer and has done an extensive amount of mediation including in family law matters.  Darlene has experience in estates law, business law matters and transactional work which is of benefit to parties in mediation where estates and/or corporate interests are involved.  Darlene is a member of the ADR Institute of Canada and Chair of the Canadian Bar Association, Saskatchewan Branch, Alternative Dispute Resolution North Section.
Darlene holds a Bachelor of Commerce degree, specializing in finance, marketing and general business, from the University of Saskatchewan. She worked in the banking industry as a commercial lender before returning to the U of S to attend law school.
Darlene received her Bachelor of Law (With Distinction) in 1992 and was called to the Saskatchewan bar in 1993, receiving the Academic Excellence Award for the highest standing on the exam that year. Darlene also has training in mediation, facilitation, and collaborative law.
In 2012 Darlene was appointed as an Adjudicator under The Saskatchewan Employment Act in respect of matters involving harassment in the workplace. In addition to her work with clients, Darlene has offered her expertise in mediation and ADR to law students at the University of Saskatchewan College of Law as a presenter and coach.
Darlene serves as President of the Saskatoon Estate Planning Council, an association that offers expertise in all fields related to estate planning.
Darlene worked as a mediator with the provincial Ministry of Justice and Attorney General. In this role Darlene mediated family and civil files and facilitated both two party and multi-party disputes. She also participated in the design and delivery of conflict resolution workshops and delivered presentations on family law and other legal topics.
Darlene is an active member of the Law Society of Saskatchewan and the Canadian Bar Association. She is currently Chair of the Alternative Dispute Resolution North of the Canadian Bar Association.
Please do not send us any confidential information in your email. Your email is not protected by lawyer/client confidentiality, nor is a lawyer/client relationship established by our receipt of this communication. Before we can discuss your matter, we must ensure that we do not have a conflict of interest.